The portobello mushroom is considered the "Vegetarian's Steak".  They can be grilled, fried, sauteed, or baked, and when used as an ingredient, can add great flavor to dishes.  This recipe really had no inspiration as most of the recipes posted on the blog do.  However, The Lucky Wife loves portobello as well as soft cheese, so I guess she was the "inspiration".I love prosciutto in small doses.  It is quite strong but amazing.  I am not really a huge fan of balsamic vinegar, but if used correctly, I like the flavor element it brings to the table.
I literally came up with this idea while walking down the aisle of the grocery store.  I wanted to do something with mushroom caps, and the "ole brush them with olive oil, sprinkle with black pepper and kosher salt and place on the grill routine" in my mind was played out and lame.  I wanted to give it a major Mediterranean punch, so I bought the ingredients, went home, and played a little.  My "Lucky Wife" has rated them at a "5" so I guess it worked.  Enjoy.
Portobello Mushroom Caps Stuffed with Goat Cheese and Prosciutto
Yield: 3-4 servings
Serving size: 1 mushroom cap per person
3-4 large portobello mushroom caps
olive oil
balsamic vinegar
4-6 ounces crumbled goat cheese
3-4 slices prosciutto
Cooking Directions:
Pre-heat oven to 350 degrees.
Using a small dinner spoon, remove stems from mushroom caps and scrape out brown ribbing on underside of mushroom caps.
Lay mushroom caps, stem side up, on sheet pan.  Brush each lightly with olive oil.
Bake approximately 10 minutes or until mushroom browns lightly.
While mushrooms are baking, take each slice of prosciutto and cut using a chiffonade pattern. (Chiffonade is a cutting technique that is normally used for fresh leafy herbs.  For example: fresh basil leaves.  The 1st step is to roll the leaf up in a tube shape.  The 2nd step is to slice the tube very thin, starting at one end of the tube and working towards the other end.  The result is a shredded look.  Click here for example pictures of the technique.)  Set aside.
Remove mushrooms from oven and turn oven setting to broil.
Drizzle each mushroom cap with a small amount (approximately 1/4 teaspoon) of balsamic vinegar.  Spread vinegar evenly with the back of a spoon over inside of mushroom cap.
Place one slice shredded prosciutto in each mushroom cap and sprinkle goat cheese on top of prosciutto.
Place sheet pan under broiler and melt cheese until lightly browned.  Remove and serve immediately.
http://recipeseo.com/recipe/8BA8K
NEED ANY OF THE TOOLS USED?
Rating scale
1 star – Feed it to the dog
2 stars – Surprise your neighbor
3 stars – Definite keeper
4 stars – Looking forward to leftovers
5 stars – Clean plate and nap time!  Are there enough ingredients left to make it again soon?
The Chef – 4 Stars
The Lucky Wife – 5 Stars
The Well-Fed Son (4 years old)
– 4 Stars
The Well-Fed Daughter (8 months old)
– Mommy's Baby Girl (5 Stars)
*Rate it yourself in the comments!
*
If you enjoyed this post, please consider leaving a comment, subscribing to receive e-mail updates of future recipes, or sharing it with your family/friends:
For more delicious recipes like this one, you don't want to miss: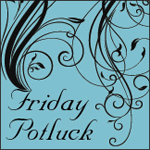 About the Author
Raised in eastern North Carolina, The Chef has always most loved southern cuisine. While working for a top resort just after finishing Culinary School at Johnson and Wales University, when they still had a campus located in Charleston, South Carolina, he began learning about Gullah cuisine and enjoys it as well. He's a family man and country boy at heart, loves hunting and is a big fan of the John Boy and Billy Big Show and the Carolina Panthers.